Kara @ Great Imaginations
is celebrating
100,000
(really, I could written it as 100k but many zeroes look awesome xD)
page views on her blog with a MASSIVE GIVEAWAY.
As of 26/11 there will be 4 winners who will get to choose from Kara's top book picks (lots of fantabulous choices!!) and 1 for a giftcard to Amazon/B&N/TBD.
Click HERE to enter.
Melissa @ Book Nerd Reviews
is giving away 3 x one book from the selection below in her November Giveaway! Click the button above to enter.
image from booknerdreviews.com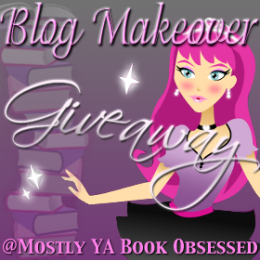 Have you entered the Blog Makeover Giveaway @ Mostly YA Book Obsessed?? It's the last day! Hurry and get your entries in before it's too late. A selection of fab books for US only and $25 gift card for international readers! Click the button above to enter.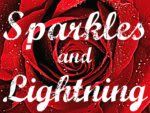 Enter Annabelle's fabulous Black Friday Giveaway! You could win an ARC of choice plus a $50 giftcard (US) or $50 worth of books from TBD/Fishpond!
Link
HERE
image from http://www.the-dailybookmark.com
The Daily Bookmark
is officially one year old and has reached 400 followers!
Check out Jessie Marie's giveaway
HERE
.
Have you checked out the awesome 1000 followers giveaway at The Book Belles? You could win 1 out of 6 amazing prize packs! There's The Friday Society, Burn for Burn, Defiance, Venom, Black City to name some! Cause I failed at formatting the pics to line up neatly I'm not posting the selections here, you'll have to head over to The Book Belles to find out. ;P
Enter
HERE
Enter
The Hollow Cupboard
's 1,000 follower giveaway and win a box of books (US only) or a 2013 pre-order of your choice! (intl)
Details and enter
HERE