Here are some fabulous giveaways I came across recently!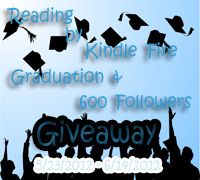 Ning of
Reading by Kindle Fire
recently graduated and also hit 600 followers so this giveaway is a combined celebration of both! Giveaway ends on 14th June.
Click the button above to head over. :)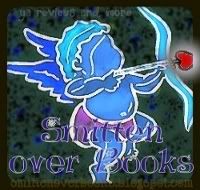 Sarah at Smitten over books is having a Comeback Giveaway and she's offering a bunch of April/May releases! Giveaway is ends on 22nd June.
Click

HERE

to go over.
FireStarBooks is also having a giveaway to celebrate reaching
600
followers and the book choices she has up for grabs are awesome! I certainly know which one I would like... *stares at a certain green eyed out of the world guy* :P
Click
HERE
to head over.
Abbey Ann's Bookland
is celebrating hitting
500
followers with a bang!
She has one for US only and another open to everyone (International peeps like me! :D)
Click the button above to check it out!
Last but not least...
The Follow Book Whore to 1000 Giveaway!
For every 50 additional followers she'll add another winner (up to 5 winners max) and each winner will get to pick a $10 book of their choice!
Click
HERE
to hop over and enter!