So one of the tasks for the
Daemon Invasion
was to make a team T-shirt. I'm part of
Team DaeVision
and this is what I did. :)
P.S. This is the condensed version.
Larger
individual
images and some stuff on the process behind the break.
It was amazingly hard to find a plain t-shirt for some reason. Well, a reasonably priced one (I'm on a budget since my college fees costed quite a lot). I used to see plain shirts at the mall all the time and the moment I needed one, I couldn't find it. =__= This shirt I got from home, I'm not sure who it belonged to because it's much bigger sized than the ones I wear.
I decided to go for a half stencil half painted style for the team shirt because I discovered a love for stenciling when I had to do around 12 pieces of it for my assignment last semester. Unfortunately, while stenciling on paper is fun...doing it on a t-shirt is a whole new story. I forgot how much the paint would bleed on fabric. >___>
But I still think it turned out okayish. *consoles self* xD
A sort of grungy design, hah!
Hanging on the hangar. :)
An...aerial view?
(Please excuse the lightning, the shirt is actually white)
Cloooose up.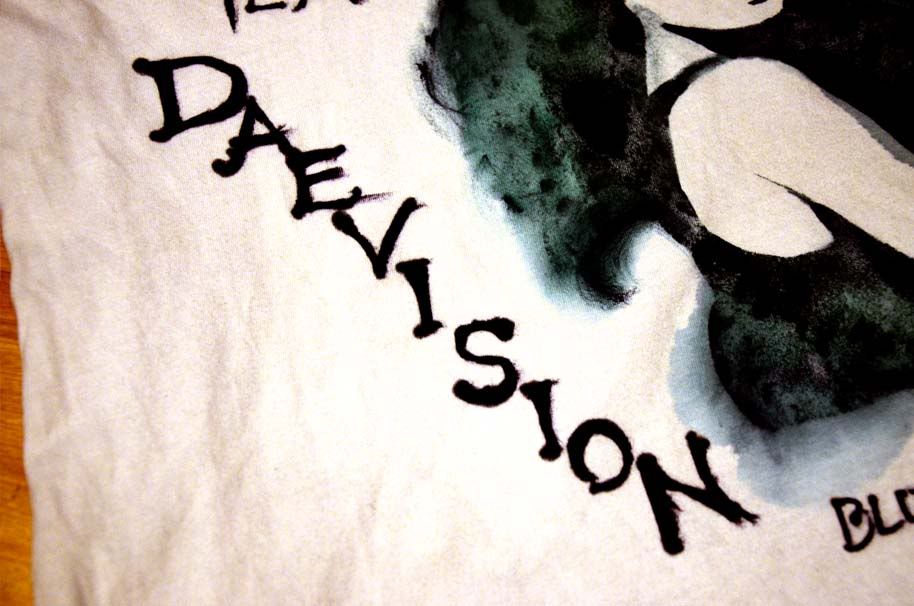 Closeup of the team name!!
(my handwriting is rather ugly.. =.=)
Closeup of the painted image.